2020 - 2022
brand identity
package design
print design
email design
it takes a

Viledge.
Viledge helps you show your team you care through thoughtfully curated employee appreciation gifts sourced from Black-owned brands.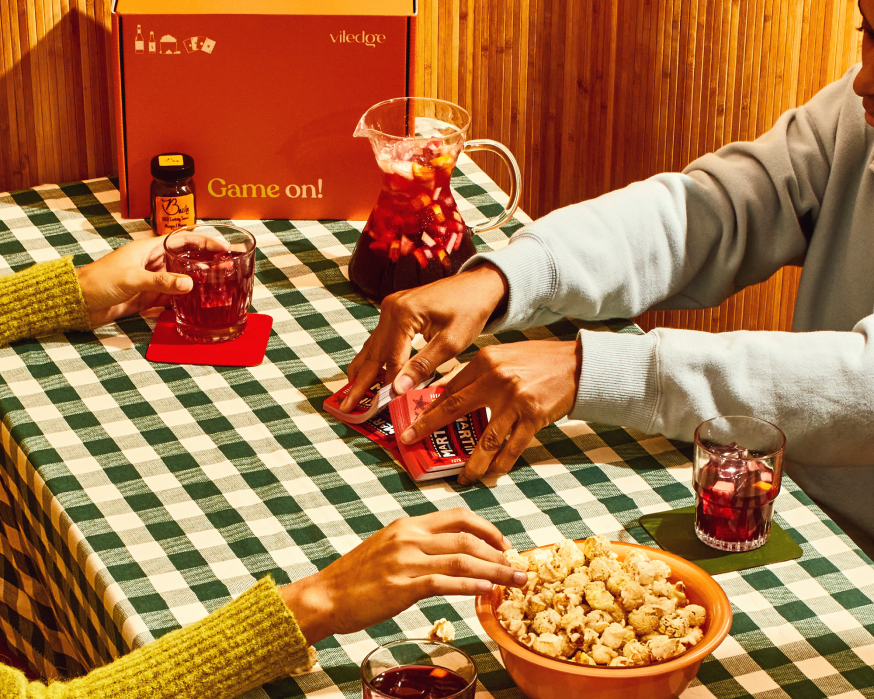 boxes
Each Viledge box is specially designed and curated to a specific activity or vibe. The four colored boxes are the main line of products, while the other craft cardboard boxes are special edition boxes.
inserts & postcards

With any of the main line of boxes, the gift recipient will receive an insert in their box. On this insert is a game or activity that is themed to the box they recieved. We also sent out branded postcards after a gift was recieved to remind them of the brand and tell our story more.
emails

Emails were designed and sent out in a newsletter style with Zuley, our CEO, being the one of the main subjects. The emails were built out to be fun and playful much like the rest of the Viledge brand.



sticker sheet
Every order also receives a branded sticker sheet with Vildege sayings. The oval stickers below were also used on the craft cardboard boxes for special edition boxes.
photography direction
After creating new inserts and sticker sheets we photographed the special edition box products with the new print materials. A shot list and general feel was created to acheive the look pictured.