hometown
a side project.
What started as a way to keep up my adobe skills while home for the summer turned into a full time freelance gig. I began with illustrating my local pier and a coffeeshop I work in. After gaining some traction online, people started approaching me and asking if I could create a graphic for their local business or favorite landmark. Thus the hometown collection was born. One can find the graphics in various forms on that Outer Banks at

Duck's Cottage Coffee and Books

,

Mom's Sweet Shop

,

Seagreen Gallery

,

John's Drive In

, and

Downtown Books.



merch.
My bosses at Duck's Cottage Coffee and Books immediately took interest in the illustrations I was producing. They decided to start selling hats, t-shirts, stickers, and prints with the Duck's Cottage design on them. After working there for four summers, it was a huge honor to have my graphics on their merchandise.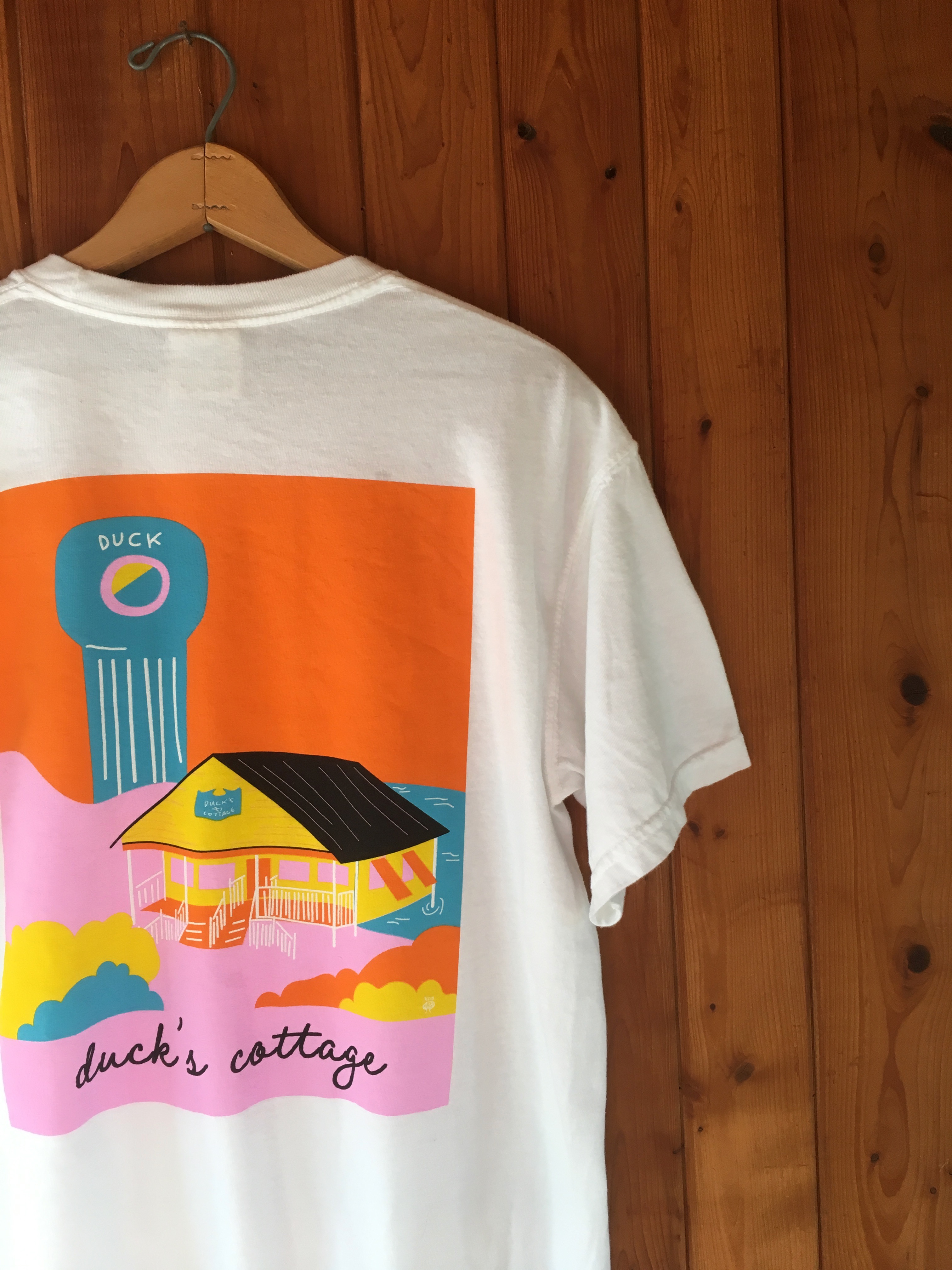 more merch.
As I gained some momentum at Duck's Cottage I started selling the other graphics at some of my favorite places on the beach. I sold stickers and prints of the town graphics at

Seagreen Gallery

. Soon after I made a graphic for an awesome local dessert/vintage clothing store called

Mom's Sweet Shop

. They loved the graphic and decided to sell my stickers.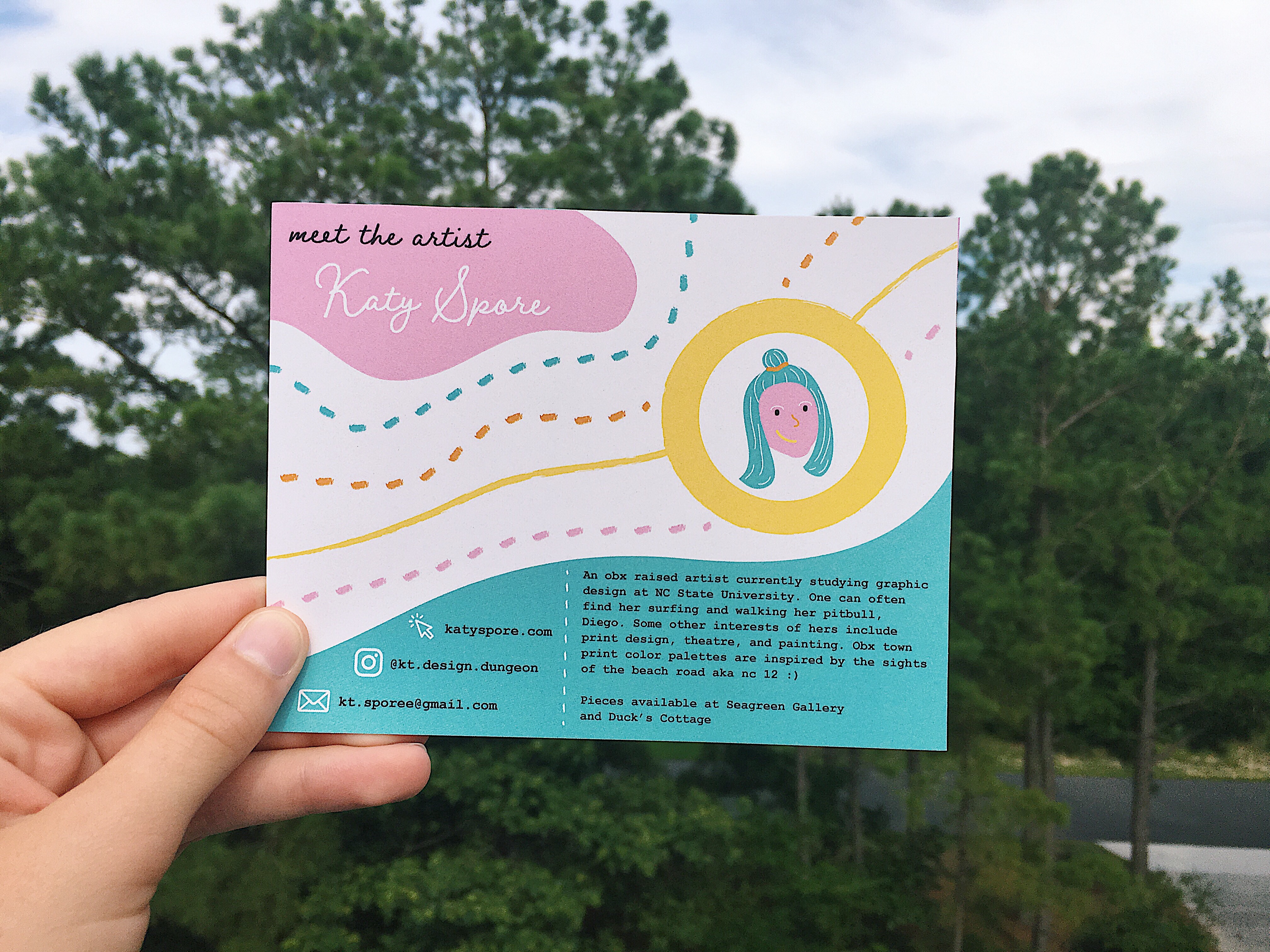 a local designing for locals.
A few iconic businesses have reached out to have their very own illustrations. I was honored to design for some of my favorites like

John's Drive In

and

Surfin Spoon

.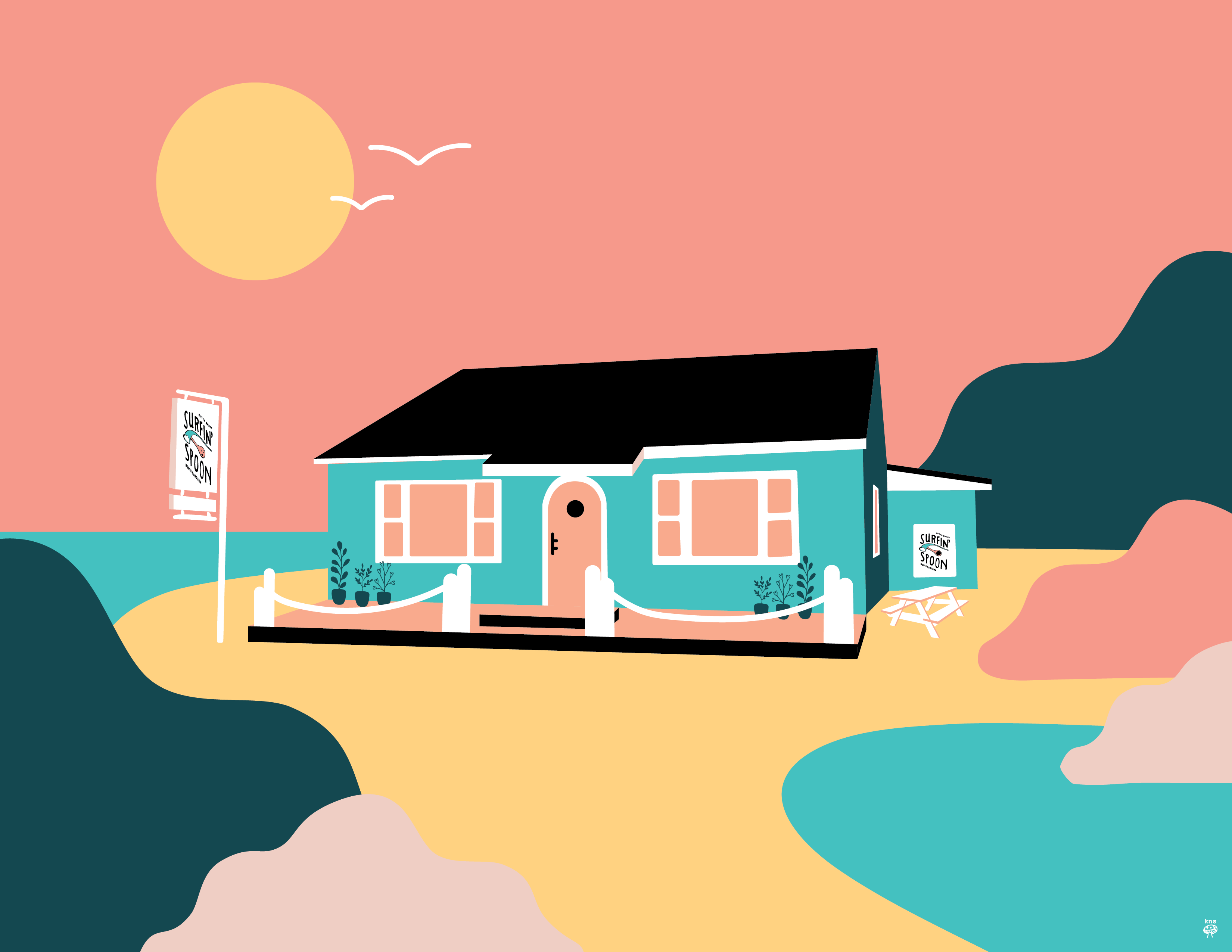 something else.
After the success of the town and store graphics, I wanted to make something else in the same style with the same colors. Over the summer of 2019 I interned at the

North Carolina Aquarium on Roanoke Island

as their exhibition intern. While there I was able to create graphics for their

S.T.A.R. center

which stands for Sea Turtle Assistance and Rehabilitation. The S.T.A.R. center goes the extra mile to help sea turtles in need on the east coast so I wanted to create something that could repay their hard work. So I created a reduce plastic graphic featuring a sea turtle to further raise awareness of the growing issue of plastics in our oceans. I produced stickers of the graphic and they are currently being sold at Seagreen Gallery. I have been donating all of the profits from these stickers to another organization named

N.E.S.T. (Network for Endangered Sea Turtles)

that works closely with the S.T.A.R. center.